We Have Solutions!
People have a love/hate relationship with squirrels and here at WBU we can help you win them over or take back your yard from them!
Solutions to stop the squirrels:
Flaming Hot No Mess Cylinders! These babies are brand new in the shop and we love them! Not only to stop the squirrels but also the rats!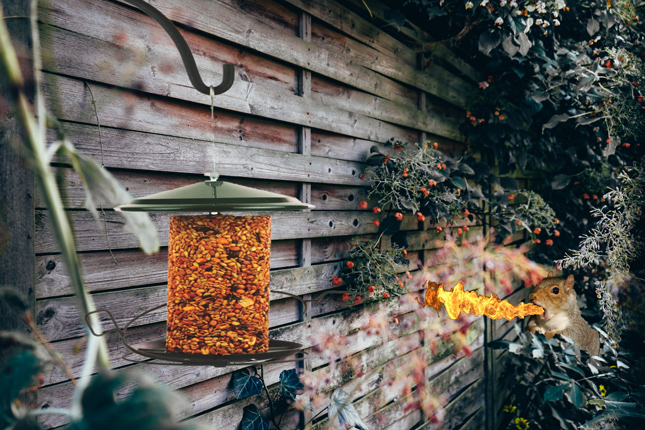 No Waste is the way to go. It saves you money to not pay for the shells in birdseed and adding a coating of cayenne pepper keeps the mammals from sharing in the meal. Birds do not have any receptors internally or externally to react to capsicum pepper, so your birds will be happy and the squirrels and other mammals will have to go elsewhere for dinner!