Super Bee Saturday!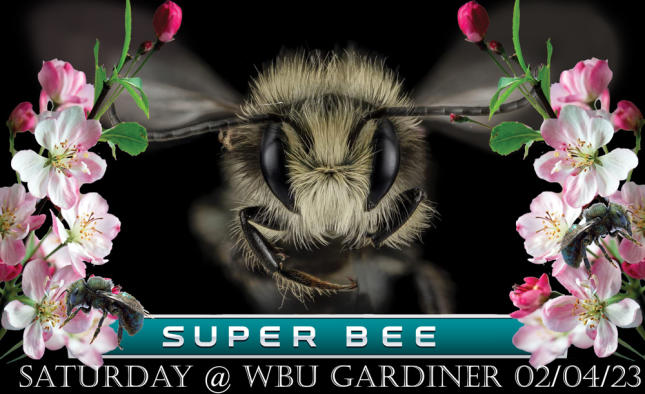 Help Save the World & Pollinate your Trees with Super Bees!
Did you know that 250 Mason Bees can do the same amount of pollination as 40,000 Honey Bees?
Mason bees are all the buzz as an incredibly effective, native pollinator and are among the easiest bees to raise in your yard, while also being the safest due to their gentle nature. And it's true - Mason Bees are made to pollinate our PNW spring blooming trees, shrubs and flowers. This gentle, native bee requires about 2 days of care a year to receive the benefits of its marvelous pollination.
Join us for a class with Local Mason Bee expert, Jim Ulrich, owner of Knox Cellars Mason Bees on Saturday Feb 4th at 11am. Jim is a highly sought after speaker around the state and a regular Mason Bee lecturer at the Northwest Flower and Garden Show. We are lucky to have him come out and give a talk about how to propagate and pollinate with the Orchard Mason Bee.
Join our family friendly class on Saturday 02-04-23 from 11am to 12 noon and get Buzzed about Super Bees!
$5 donation per person is requested and seating is limited, so please call to RSVP your space! 360-797-7100.
---