You can Do It -
Feed the Birds and Make a Difference!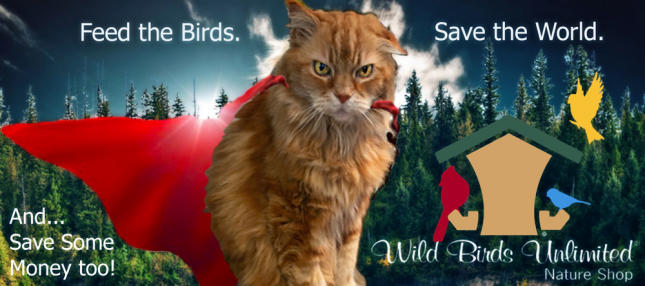 And We Mean It:
One person feeding birds in their backyard can
positively affect biodiversity!
Per the Washington State Fish & Wildlife Website:
" Over 35,000 acres of wildlife habitat is converted to housing and other development each year here in Washington. If we continue at this rate, many of our native wildlife species will have few places to live and visit."
"It may seem hard to believe that one person feeding birds in their backyard can help restore the balance of nature, but it's true. Because everything in nature is connected & everything matters.
Wild Birds are essential to biodiversity - our planets way of maintaining its own health. By wrecking havoc on wildlife habitats with our roads, buildings & suburban lawn, we've thrown biodiversity out of balance. Feeding backyard birds is a simple yet effective way to favorably affect bird populations and encourage and sustain biodiversity"
And Save Money on Birdseed Everyday
with the DSC & Make a Positive Difference in Your Backyard.
We have a HUGE Hummingbird Population here in
the Pacific Northwest!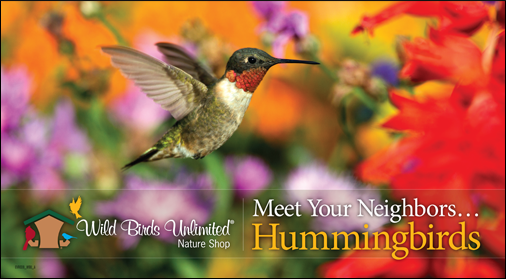 Stop in the Shop and Let Us Help You Set Up for
Nesting Hummer Season! We Have:
Great Feeders that are Easy to Fill, & Clean.
Healthy Pre-Made Nectar for Super Convenient Feeding.
Great Cleaning Brushes & Nectar Protectors too!


Hand Feed your Hummers!!

The Handy Hummer Feeder! $4.99 each

Place this little beauty outside by your hummer feeder so your Hummingbirds will get used to it and then after a about a week place the feeder in your hand, stand by the feeder with it and watch the magic happen! Hand feeding Hummingbirds is a amazing way to get up close and personal with nature!
We are So Much More than just a Bird Store!

Become Friends with Luther on Facebook!
Keep up with all that is happening at the Wild Birds Unlimited in Gardiner, WA by becoming friends with Luther!