We have a HUGE Wintering Anna's Hummingbird Population here in the Pacific Northwest!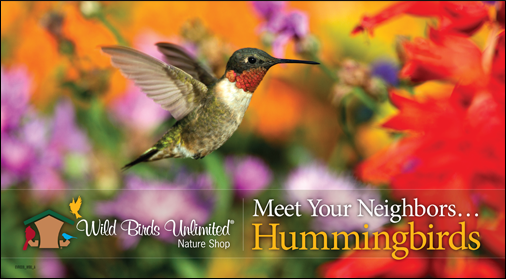 Stop in the Shop and Let Us Help You Set Up for Wintering Hummers!
We Have:
Great Feeders that are Easy to Fill, Clean & Thaw in Freezing Temps.
Thermo-Cubes to Help Keep Your Feeders from Freezing.
Healthy Pre-Made Nectar for Super Convenient Feeding.
Great Cleaning Brushes & Nectar Protectors too!


Luther SWAG by local artist Amy Weber:
We are So Much More than just a Bird Store!

Become Friends with Luther on Facebook!
Keep up with all that is happening at the Wild Birds Unlimited in Gardiner, WA by becoming friends with Luther!